Tobago Retreat and Holistic Development Centre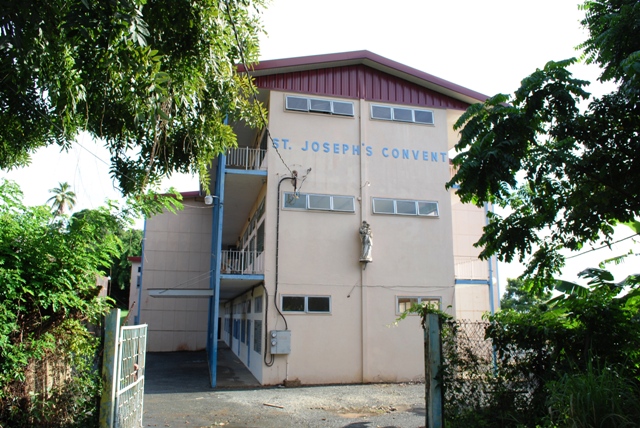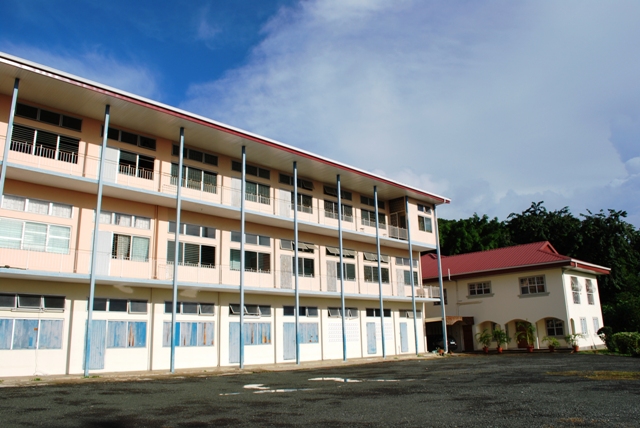 Another bud on the spreading Cluny Tree - St. Joseph's Convent, Tobago Retreat and Holistic Development Centre
On the smaller of the twin-island state of Trinidad and Tobago something new is budding. The Sisters of St. Joseph of Cluny began their mission there in 1942 with three brave pioneers. Catholics were in the minority here, and still are, education not well developed, and the infrastructure limited. So two schools were begun, a primary school, which is still in existence under lay leadership, and a private secondary school. Hurricane Flora passed over the Convent and the Parish Church in 1962 and in 1967, a new Convent cum private secondary school was blessed on higher ground. This school nurtured young men and women of all faiths and equipped them to become sterling members of societies, local and international, until 2006 when changing government policies and the reduced availability of Sisters to provide voluntary service to this work made it necessary to discontinue this work of education. But Sisters never roll over and play dead,'we read the scene' or 'the signs of the times' to use one of Blessed Anne Marie's favourite expressions, and so we are in the process of converting the three-storey former school building to a residential facility for Retreats and Holistic Development.
What is a Retreat Centre?
Life is hectic and often leaves us feeling out of control or off balance. What does it all mean? Is it worth all the time and effort we invest? Was this what I hoped for, saved up for, sacrificed for? When transitions call into question our cherished certainties, we reach for something or someone to stabilize us - distractions, pleasure, busyness, or we become frozen in old and unproductive behaviours. Here is where a Retreat and Holistic Development Centre can help you to re-centre and move forward.
Situated on four acres of sloping land overlooking the Caribbean Sea and the Scarborough Harbour, near to the town but serene on Bacolet Hill, this facility will offer a space, hallowed by the prayer and service of the many dedicated women who have lived and worked there, where the seeker can find a haven of peace and the guidance that can facilitate the quest for meaning in life's transitions.
When the facility is completed, it will offer accommodation for Retreats, weekend, eight day or longer, group or individual. There will be single and double rooms and some suites, a Chapel, small rooms for quiet reflection and a full Hall for groups. An on-site kitchen will cater for residential retreats. In addition, one-day retreats for small to medium sized groups or individuals can be facilitated.
And Holistic Development?
Blessed Anne Marie's legacy is one of liberation, and in our work in Tobago issues of literacy and access stand out. As persons with a history of education and social service, we propose to work towards the fuller development of persons who are hampered by limited literacy and a lack of the fundamental skills necessary for functioning in today's information society. So there will be dedicated space and services towards this end in the Centre.
So How Soon Will This Happen?
Providence likes to be followed, not preceded, said that indomitable pioneer, Anne Marie Javouhey, so we await God's time for the realization of this project. But of course, we do our part as responsible collaborators with the Divine. And we invite you to join us in this endeavour - contributions of capital, financial or human, in kind or expertise. Nothing is too small or insignificant .
Contact us
Our address is St. Joseph's Convent, Tobago, Retreat and Holistic Development Centre, Cuyler Street, Scarborough, Tobago, W.I.
Phone #: 868-635-1925, email phylliswharfe@gmail.com
Cash donations can be sent to our account at:
Scotiabank, Gulf City, Lowlands, Tobago.
Account No.:1200074, St. Joseph's Convent,
Tobago, Retreat Centre.